Picture Room hosts Café Forgot at the shop for the month of November!

Café Forgot is a creative retail endeavor founded by Vita Haas and Lucy Weisner. Highlighting the work of young and avant-garde designers, Café Forgot has a DIY approach and slightly-punk ethos. Café Forgot's collection will stand beside Picture Room's curation of fine art prints and artist books.

The collection will feature hand-sewn and hand-painted garments, reworked denim, knit baby doll tops, jeweled corsets, and more. In addition to clothing and accessories, Café Forgot will release its first picture book.

Featured designers include:
Alexa Stark, Alterita, Annabell Lee, Autobody Clothing, Balin, Brie Moreno, Bror August, By Tyler, Claire Mckinney, CM Carney, Delicate Porcelain, Femail Forever, Gauntlett Cheng, KAHLE, Kira Scerbin, Kristin Mallison, Jessica Butler, Lou Dallas, Liv Ryan, Marland Backus, Maroske Peech, Martina Cox, Merritt Deth, Mila Sullivan, Molly Rose Lieberman, Nicole Van Vuuren, Onea, Piera Bochner, Poche, Sara Brooks, Susannah Lee Cutler, Teva Livne, Tropical Rob, Zelda Passini, Gertie Brady, Christie Keshet and many more!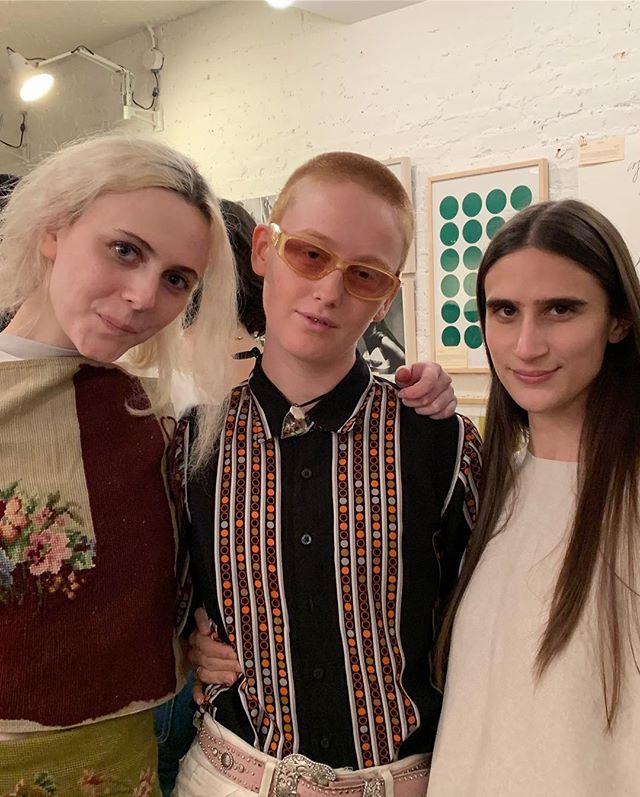 Vita Haas and Lucy Weisner are native New Yorkers who met in high school and founded the fashion club. Since they were teenagers, they always dreamt of starting a DIY fashion project. Seasonal shop Café Forgot is the outcome of their joint creative effort. Since launching the project in September 2017, they have successfully opened four temporary shops across Manhattan and Brooklyn. In addition, they art direct and style photoshoots. Café Forgot was recently featured in Cultured Magazine and Vogue.com.
Nov 10th 2018