Mudbelly is the ceramic gut of artist Phoebe Collings-James. A transformative, yard art sculpture space for her tender, haptic objects. Mudbelly manifests as a collection of wheel thrown pots and vessels inspired by cephalopods suckers and dry rattling poppy pods. In the dynamic act of throwing on the wheel, a silent but forceful negotiation takes place in which the artist wrestles with notions of life and death.

Mudbelly consciously resonates with the practices of Doyle Lane, an artist who has shown, through a powerful language, the tension and volume ceramics can have. In a violently fragmented world, Lane brings a wholeness to his work, in which Collings-James finds deep roots and inspiration for her own practice; experiencing the ways he finessed the possibilities of philosophy, style, colour, and texture within the art form has been a vital influence.

To mark the launch of this collection, Collings-James will give a talk about the work of Doyle Lane and how it relates to her own practice.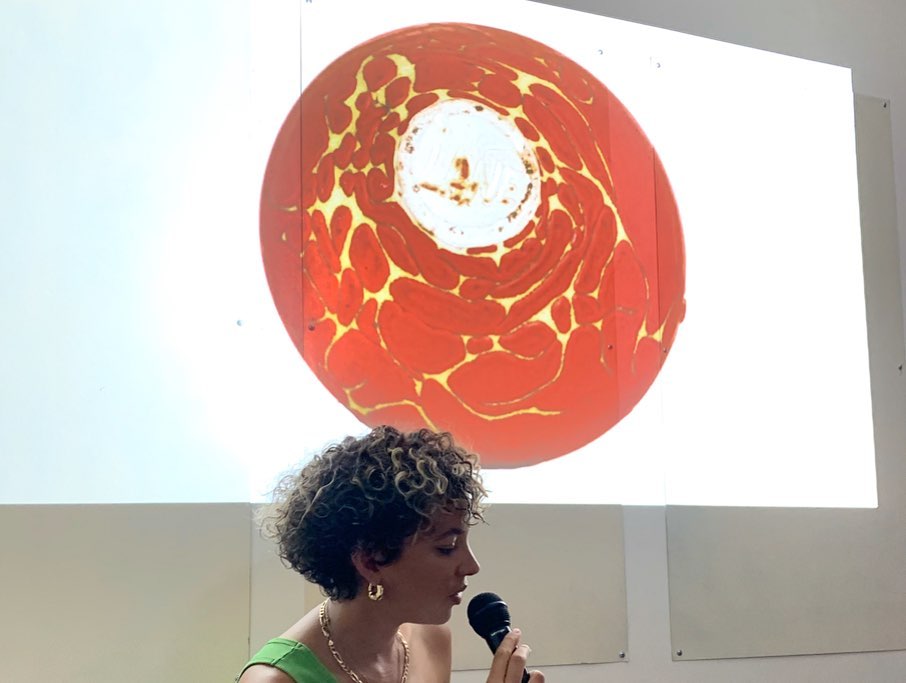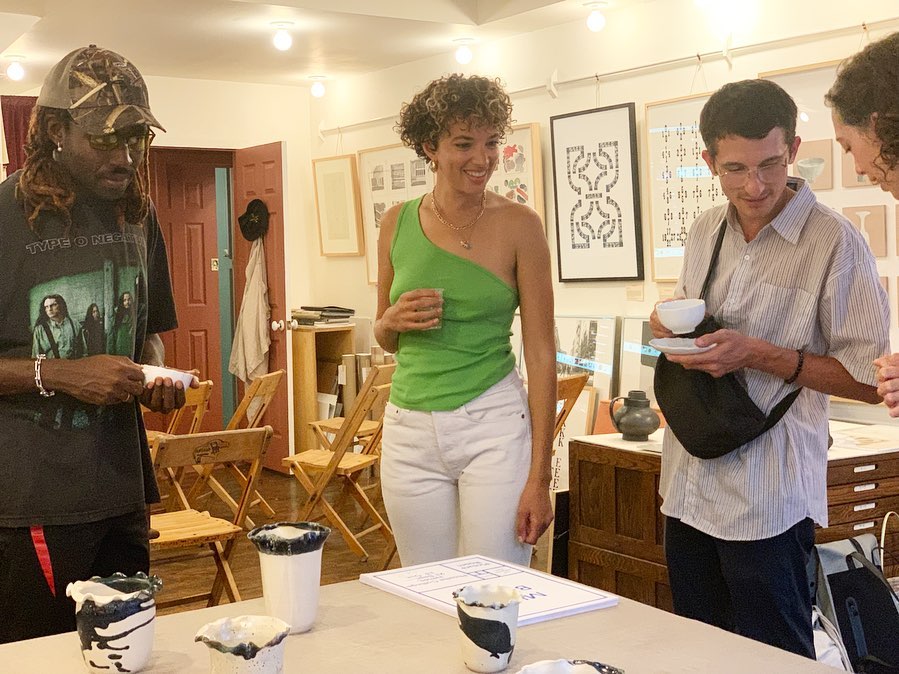 Phoebe Collings-James, b. 1987, lives and works in London. She works across various mediums including painting, sculpture, and video. Her work has been shown internationally including shows at Company Gallery, Jack Barett, and the Studio Museum in Harlem, New York; Arcadia Missa, Italian Cultural Institute, and Ronchini Gallery, London; Anonymous Gallery, Mexico City; the Venice Biennale; and ARNDT, Singapore.
Sep 21st 2019