We were honored to host a Mudbelly Teaches Workshop as part of Phoebe Collings-James's exhibition, Who Blows The Horn? (December 7, 2021 — February 1, 2022). Collings-James led the free sculpture workshop within her exhibition at Picture Room, taking inspiration from artists Beverly Buchanan, Senga Nengudi, Ana Mendieta, and more, who have in varied and innovative ways approached questions of embodiment.
Mudbelly Teaches is an intersectional Black queer feminist pottery space that seeks an intimate, reciprocal approach to learning. Across a range of locations and unique formats, they offer free and low-cost ceramics classes for Black people in London, taught by Black ceramicists. They are excited by the holistic potential of ceramics, recognizing the therapeutic and spiritual benefits of working with clay. It is their belief that intentional spaces like this are needed, in an overwhelmingly white and classist industry in the UK, to disrupt the multifaceted access barriers which are caused by endemic racism.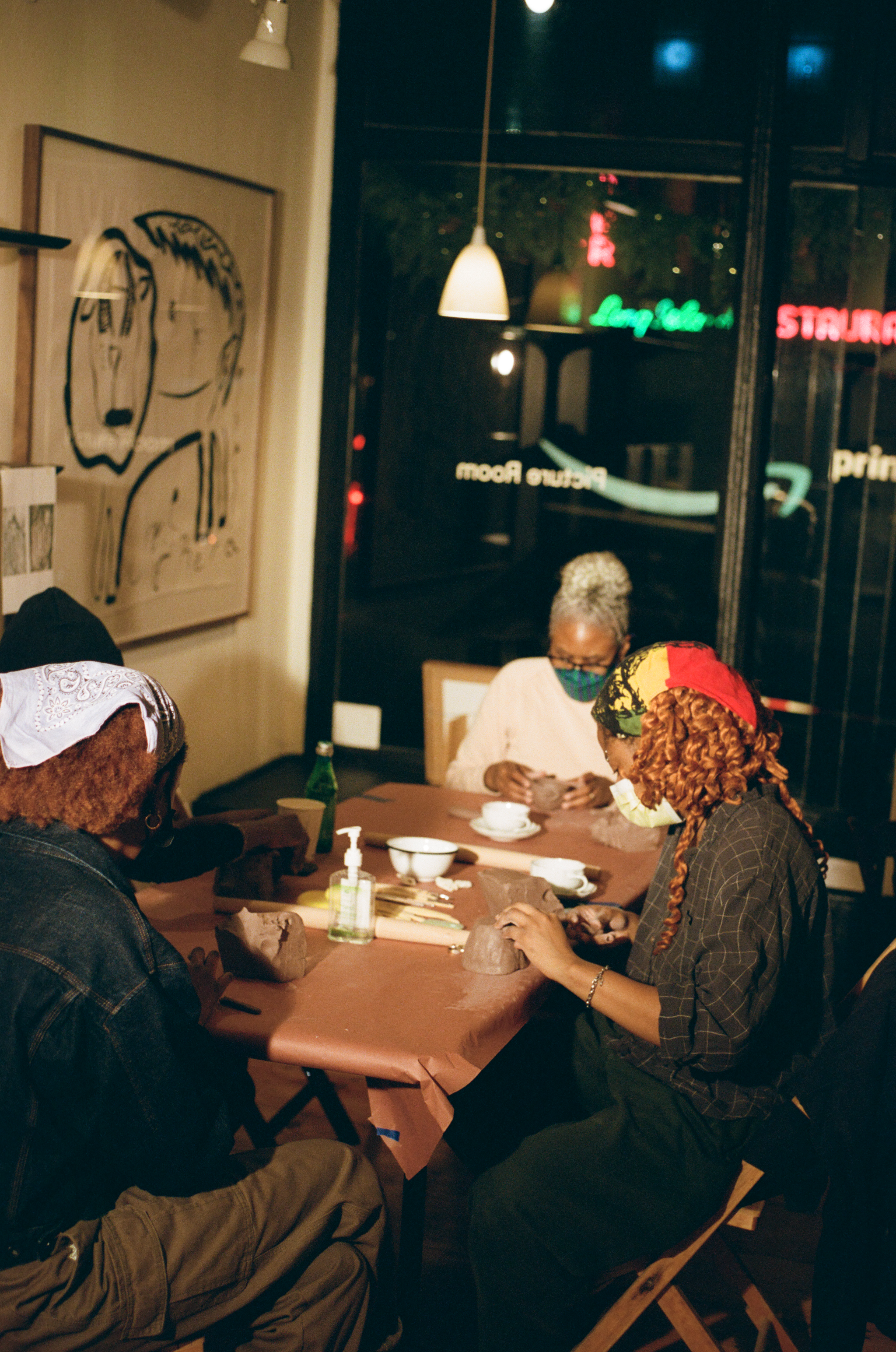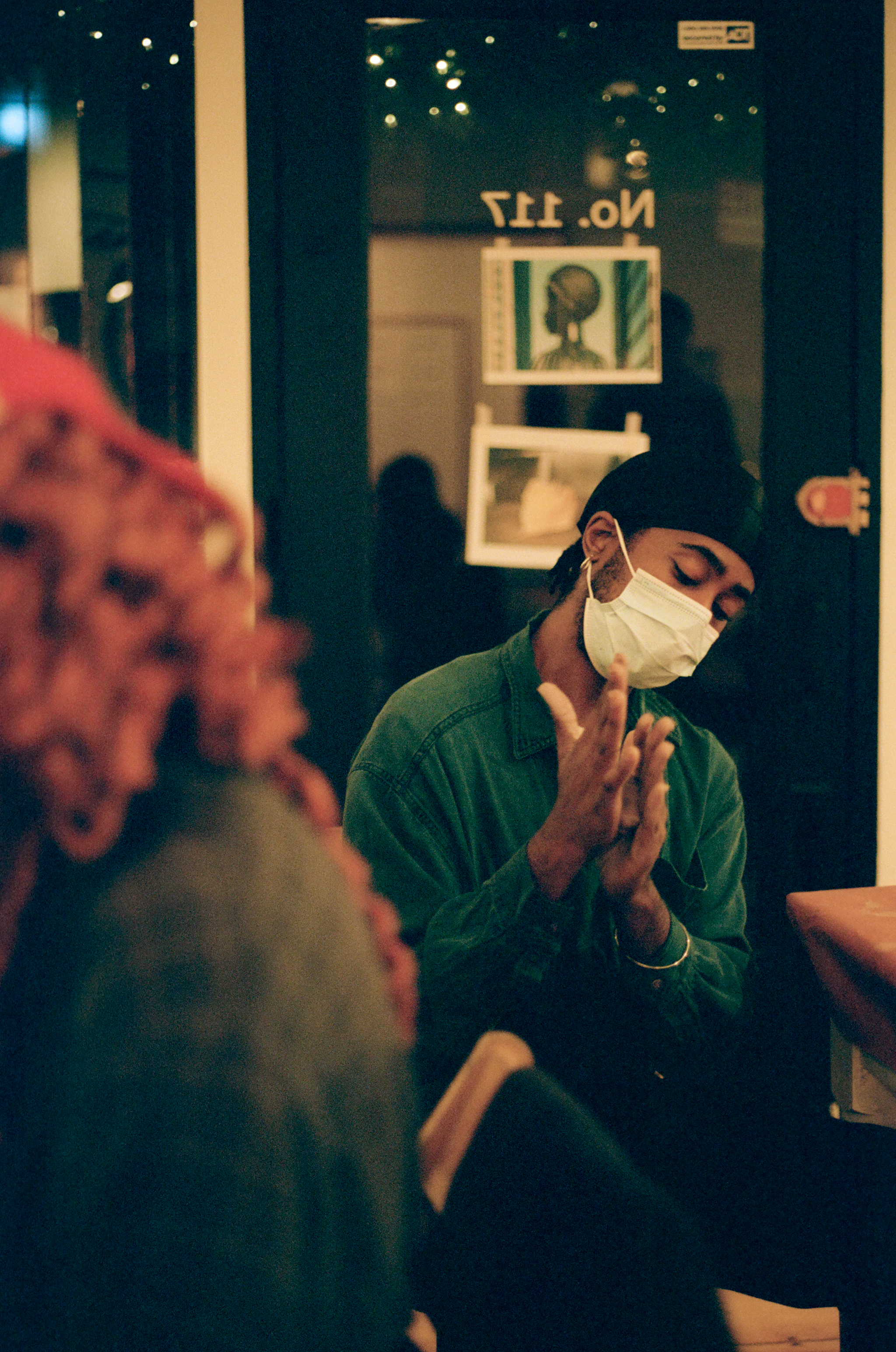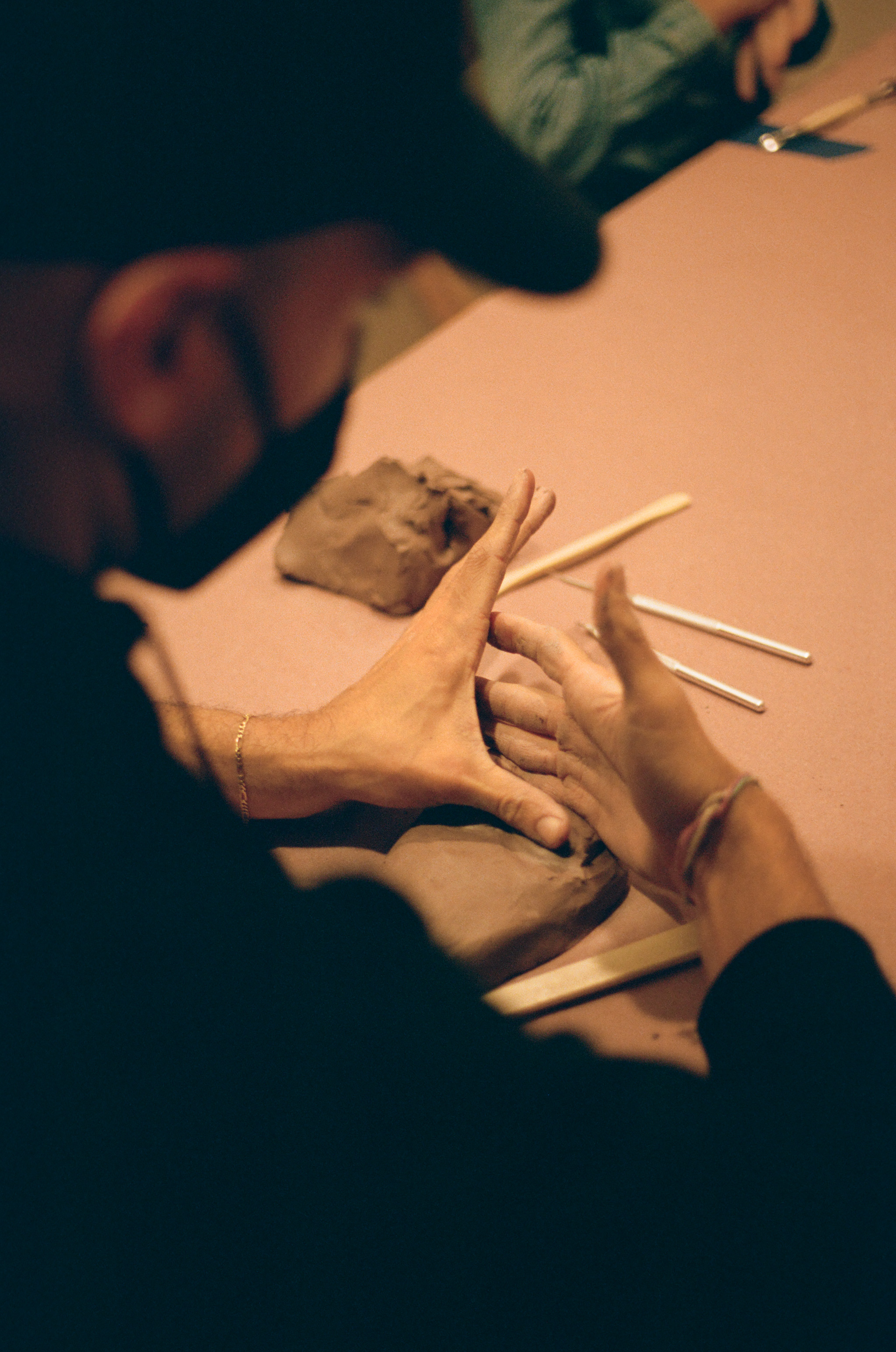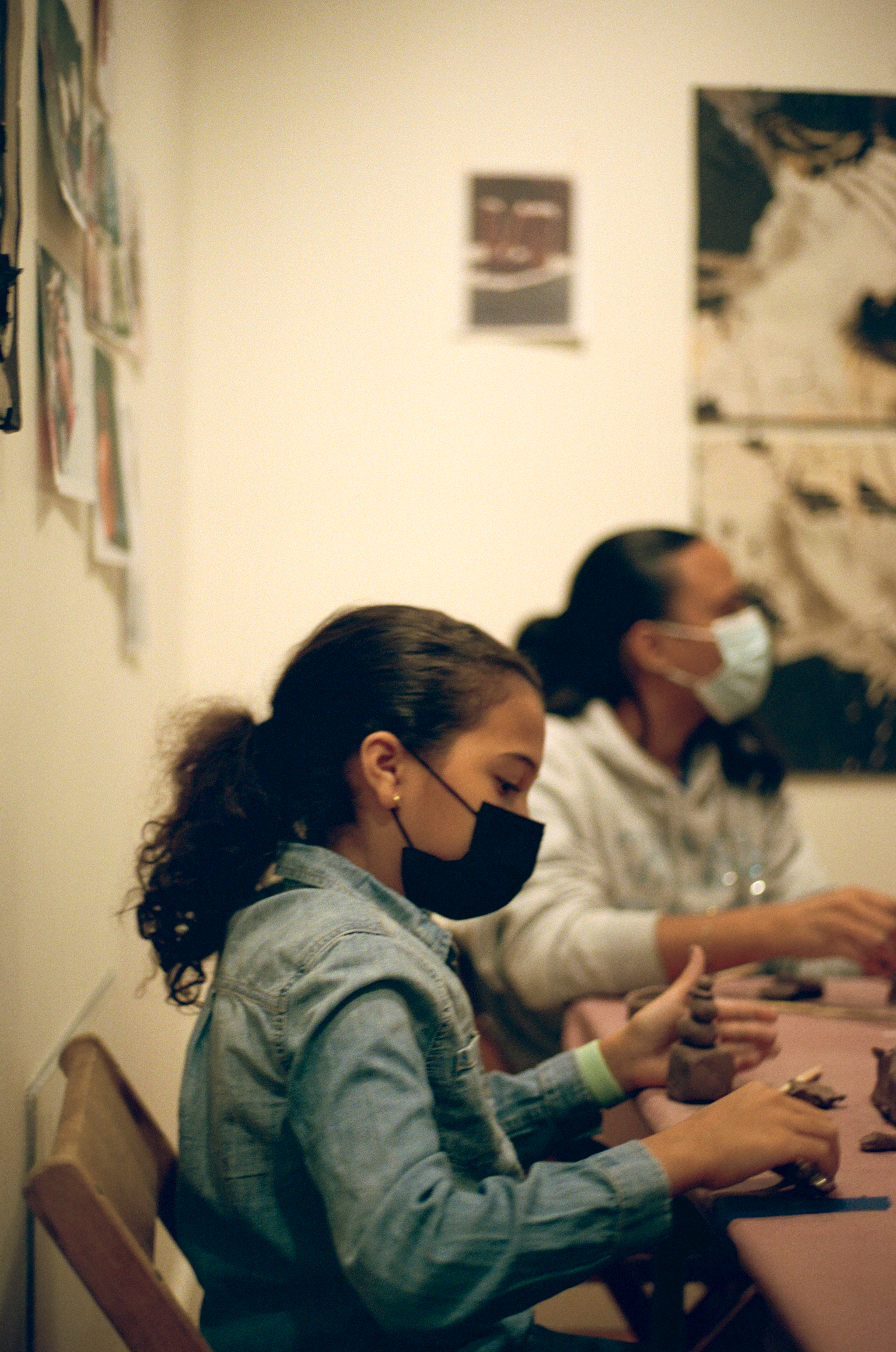 Phoebe Collings-James, b. 1987, lives and works in London. She has shown work internationally, including shows at the Studio Museum in Harlem, 315 Gallery, New York; Arcadia Missa, London; the Venice Biennale; and Liste Art Fair, Basel. Collings-James has had performances and screenings at the Getty Museum, Los Angeles; Sonic Acts, Amsterdam; Café Oto, London; and Palais de Tokyo, Paris. She has released original productions with SERAFINE369 and Takuroku Records. Collings-James' Mudbelly ceramics studio encompasses a shop and a teaching facility offering free ceramics courses for Black people in London, taught by Black ceramicists.
See Available Works by Phoebe Collings-James →
Photo credit: Marquale Ashley
Feb 27th 2022